A CHRISTMAS ROBIN AND HOLLY LEAF ACRYLIC SEWING CRAFT TEMPLATE from 3"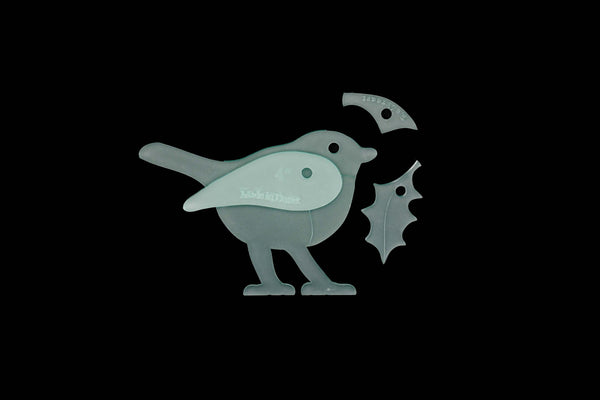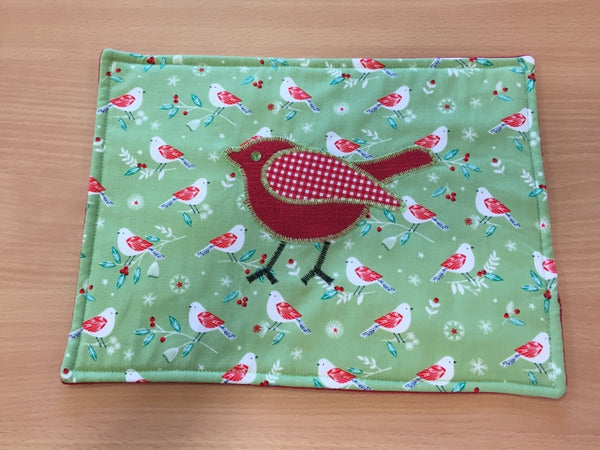 This gorgeous Christmas robin acrylic template can be used for appliqué, card making, felt decorations and more.
A holly leaf is included to help set the Christmas scene in your craft project!
Choose from the drop down box  3", 4" or 5.5"
If you require a different size please contact us!
Features and Benefits:
• 3mm premium frost acrylic
• Durable (can be used time and time again)
• It has a separate wing and breast template so different fabrics or materials can be used to create a beautiful robin.
• You can see the fabric though the template for ease of placement.
• The template doesn't get lost on the fabric as it has a colour to it
• Frosted acrylic is less likely to show scratches and finger marks than other types of acrylic
• Food safe so can be use with cake decorating
• Can be used with all types of media, fabric, felt, card, clay, paint, icing, and more!
• Colours may vary
• Made and designed in Dorset, UK
*Samples in photos are not included in the listing*
If you require a different size please contact us!