A FESTIVE GONK/GNOME ACRYLIC SEWING CRAFT TEMPLATE from 4"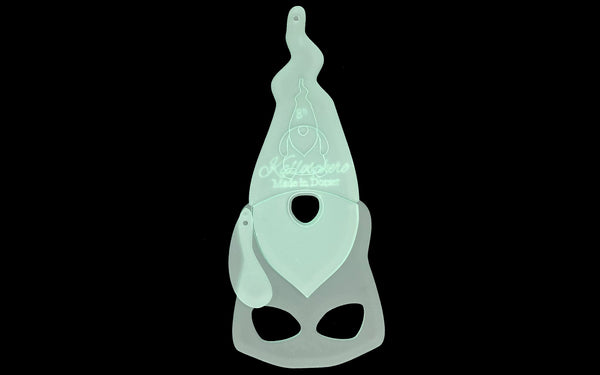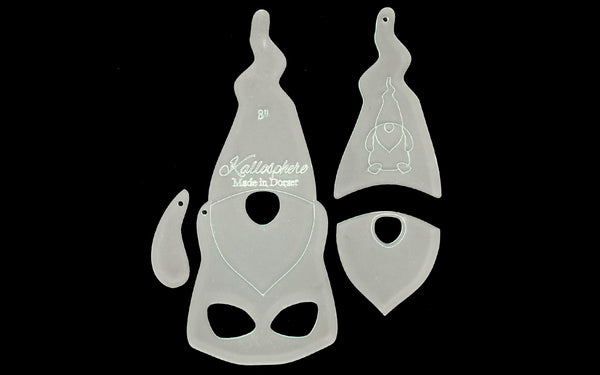 This festive Gonk acrylic template is perfect to appliqué onto bags, purses, cushions, papercraft and more!
Choose from the drop down box 4", 5", 6", 7" or 8"
If you require a different size please contact us!
Features and Benefits:
• 3mm premium frosted acrylic
• Durable (can be used time and time again)
• No more paper templates needed
• You can see the fabric though the template for ease of placement.
• The template doesn't get lost on the fabric as it has a colour to it
• Frosted acrylic is less likely to show scratches and finger marks than other types of acrylic
• Food safe so can be use with cake decorating
• Can be used with all types of media, fabric, felt, card, clay, paint, icing, and more!
• Colours may vary
• Made and designed in Dorset, UK
If you require a different size please contact us!

*Samples in photos are not included in the listing*
Templates
Delighted to find these and look forward to using them. Purchase straightforward and delivery fine. I'll definitely be keeping an eye on the site for future inspiration and new lines.
smashing
Great templates gives me plenty of scope to applique all manner of things.