A SET OF 3 CURVED HEART STENCILS FOR QUILTING OR APPLIQUÉ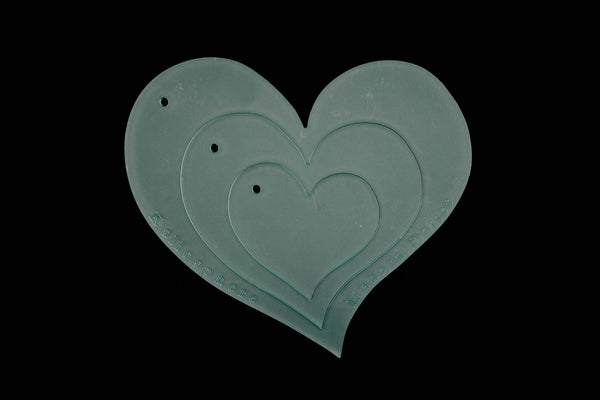 A gorgeous set of curved hearts, perfect for quilting, applique, paper craft and much more.  They can be used as uneven hearts or you can cut them on the fold and have an even heart!
The sizes of the hearts are (measured from the widest and highest point)
17.5cm x 16cm
12cm x 11.5cm
8cm x 7cm
Features and Benefits:
• 3mm premium frost acrylic
• Durable (can be used time and time again)
• No more paper templates needed.
• You can see the fabric though the template for ease of placement.
• The template doesn't get lost on the fabric as it has a colour to it
• Frosted acrylic is less likely to show scratches and finger marks than other types of acrylic
• Food safe so can be use with cake decorating
• Can be used with all types of media, fabric, felt, card, clay, paint, icing, and more!
• Colours may vary
• Made and designed in Dorset, UK
If you require a different size please contact us!

*Samples in photos are not included in the listing*