A SUPER ROCKET ACRYLIC SEWING/CRAFT TEMPLATE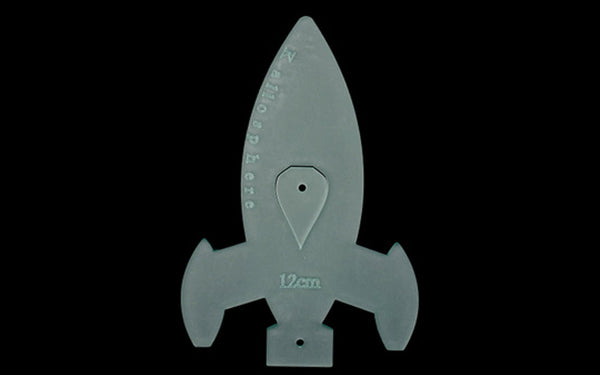 This rocket template is perfect to put on a cushion, purse, bag, bunting, keyrings and more.
Features and Benefits:
• 3mm premium frosted acrylic
• Durable (can be used time and time again)
• You can see the fabric though the template for ease of placement.
• The template doesn't get lost on the fabric as it has a colour to it
• No more paper templates needed!
• Frosted acrylic is less likely to show scratches and finger marks than other types of acrylic
• Food safe so can be use with cake decorating
• Can be used with all types of media, fabric, felt, card, clay, paint, icing, and more!
• Colours may vary
• Made and designed in Dorset, UK

*Samples in photos are not included in the listing*
Please contact us if you require a different size