ACRYLIC BAG FOOT PLACEMENT TEMPLATE UP TO 5.5"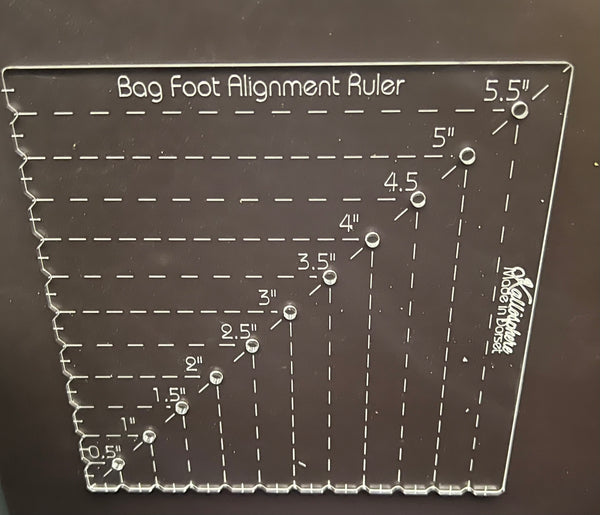 An acrylic bag foot placement template 
This template can aid aligning bag feet.  There are holes in the template to make it easy to mark the placement of where you would like to place the bag foot. 
If you would like a different size please contact us
Features and Benefits:
• 3mm acrylic
• Durable (can be used time and time again)
• You can see the fabric though the template for ease of placement.
• The template doesn't get lost on the fabric as it has a colour to it
• Made and designed in Dorset, UK