An acrylic batwing face covering template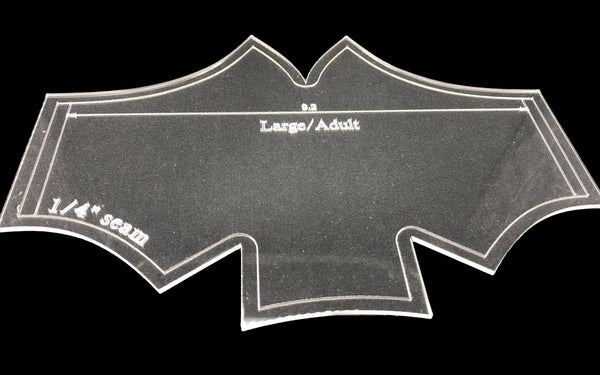 This mask is very easy and quick to assemble as it is one piece with no seam down the middle.  
Features and Benefits:
• 3 or 4mm clear acrylic depending on availbility
• Durable (can be used time and time again)
• You can see the fabric though the template for ease of placement.
• These face coverings don't replace medical grade PPE 
• Made and designed in Dorset, UK
Model not included 😂
Batwing mask templates
I was delighted with my purchase of these batwing mask templates and would highly recommend them. Excellent items 👍 and very easy to use. 5 stars.