AN ACRYLIC ELF SEWING/CRAFT TEMPLATE KIT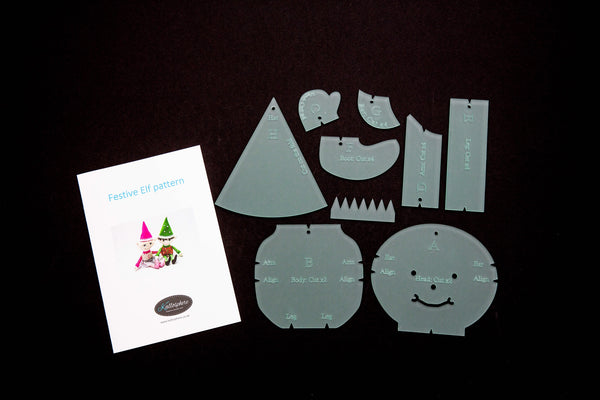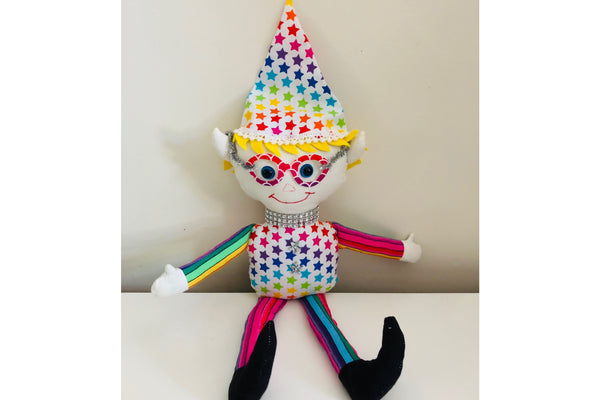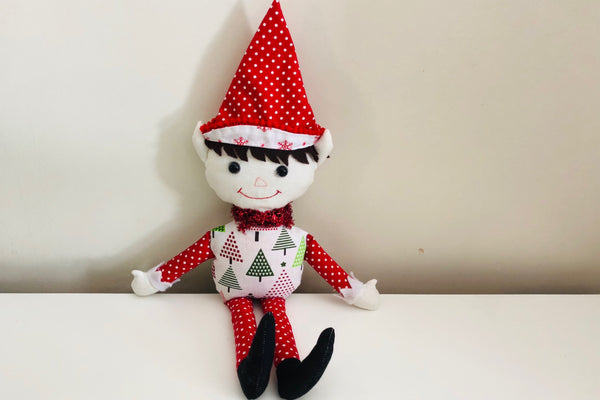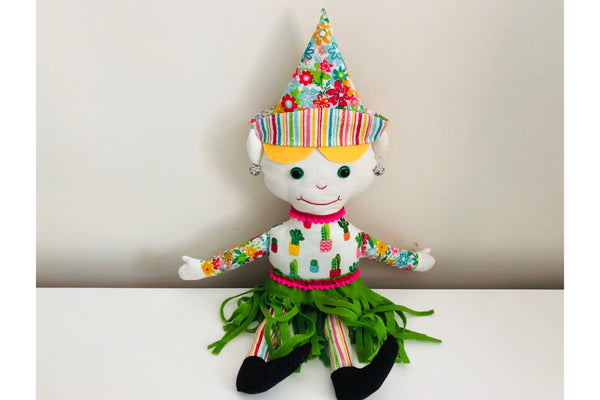 Elf acrylic templates 
These acrylic templates to make a cute stuffed elf will bring you so much joy to
make! You can customise the elf however you like by using different themed
fabrics, accessories, embellishments etc. It doesn't have to be a Christmas elf,
you could make a fairy elf, pirate elf, flower elf, let your imagination run wild!
The templates have the notches on them in order for you to line everything up
correctly to give the best results. These are so fun to make you won't stop at one!
They are great for using up your fabric scraps and fun embellishments you have!
The instructions are in colour and include photos of each stage.
Choose between frosted and clear acrylic 

By using an acrylic template it will ensure your pattern pieces are accurate and
its so easy to use them over and over to make a whole family of little elves.
It is made from 3mm acrylic which is very durable so can be used over and over again!  The frosted acrylic allows the fabric pattern to be seen through the acrylic for pattern matching.

*Samples in photos are not included in the listing*

Please contact us if you require a different size