MINI CAMPERVAN FRONT CRAFT TEMPLATE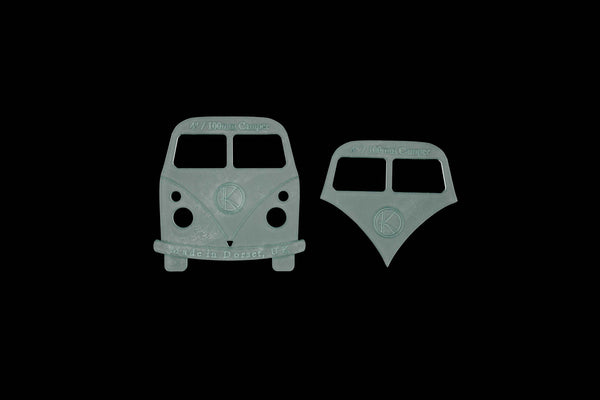 This gorgeous campervan front craft template can be used for applique, paper craft, childrens craft and so much more!
The separate peices make it easy to use differnt fabrics/papers for the different parts of the campervan.
Size - 6CM
Please contact us if you require a different size or acrylic thickness.