CORONATION BUNTING BUNDLE - 20X20CM (DROP) TRIANGLE TEMPLATES and A SET OF 6CM LETTER TEMPLATES PLUS BOX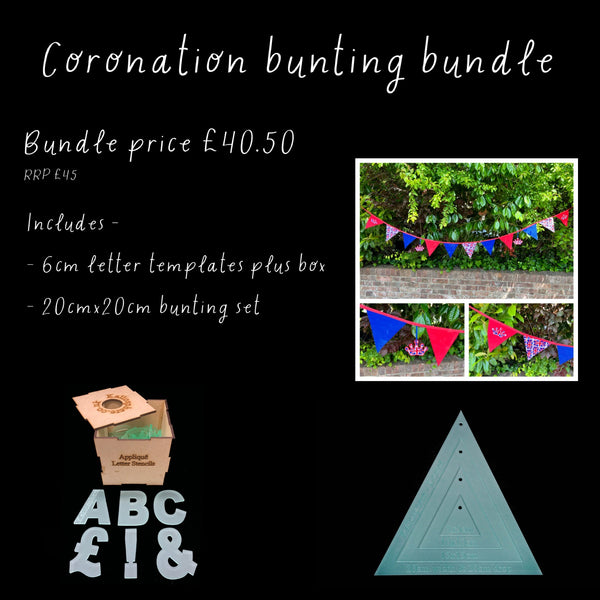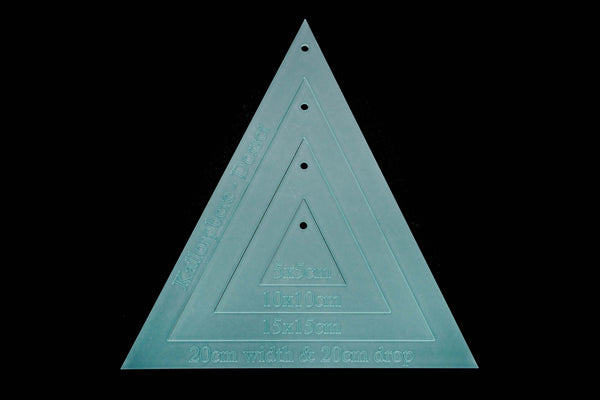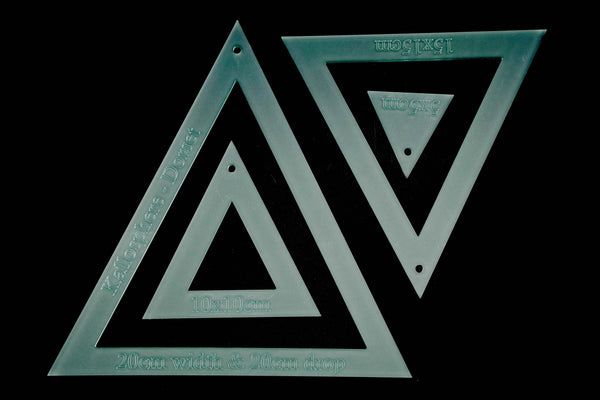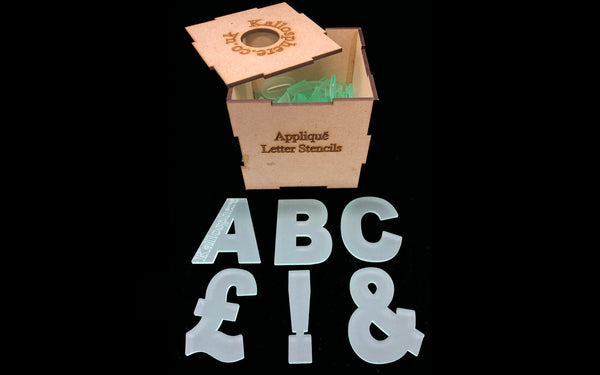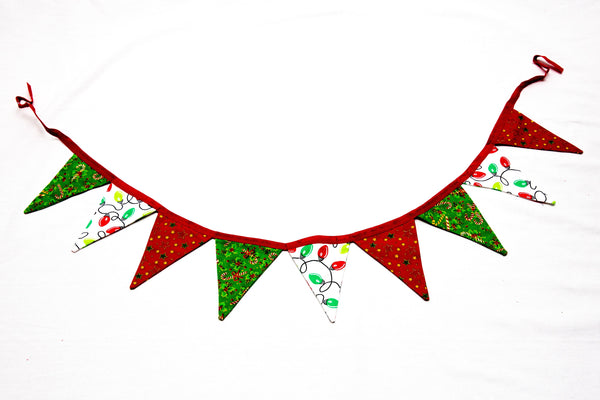 This bundle includes all that you need to make some beautiful bunting to celebrate the Coronation of King Charles.
Included in the bundle - 
A set of 4 bunting triangles (sizes below)
A set of 6cm letter templates in a beautiful box
All for £40.50 rrp £45
----------------------------------------------------------------------------------
This 20X20cm triangle template set can be used for quilting or to make bunting.

The set includes triangles -
20x20cm (drop)
15x15cm (drop)
10x10cm (drop)
5x5cm (drop) 
A rotary cutter can be used for accurate cutting.
The beauty of having all the different sizes in a set is that you can use them all together or you can use them singularly.
A set of delightful acrylic alphabet letters including symbols sewing/craft templates, in a gorgeous box. The template's height is 60mm, they fit perfectly inside the larger two sizes of each of the bunting triangles made by Kallosphere.
A simple acrylic 4" crown is perfect to appliqué onto bunting,  bags, quilts, purses, cushions, paper-craft and more!
Features and Benefits:
• 3mm premium frost acrylic
• Durable (can be used time and time again)
• You can see the fabric though the template for ease of placement.
• The template doesn't get lost on the fabric as it has a colour to it
• Frosted acrylic is less likely to show scratches and finger marks than other types of acrylic
• Food safe so can be use with cake decorating
• Can be used with all types of media, fabric, felt, card, clay, paint, icing, and more!
• Made and designed in Dorset, UK
If you require a different size please contact us!