CURVED APPLIQUÉ LOWER CASE LETTERS AND SYMBOLS SEWING/CRAFT TEMPLATES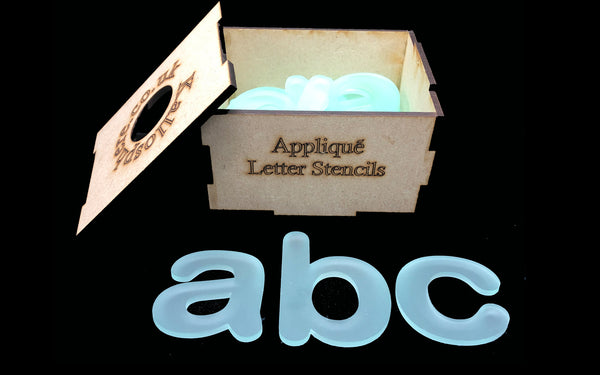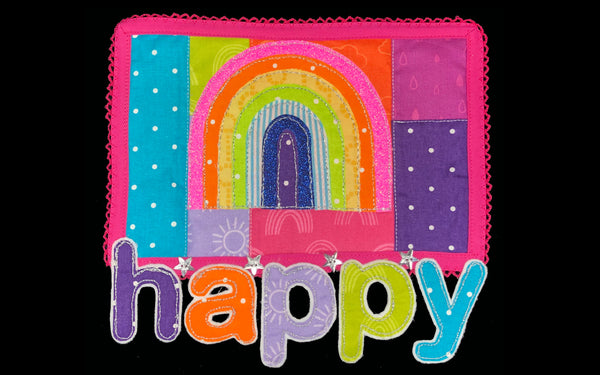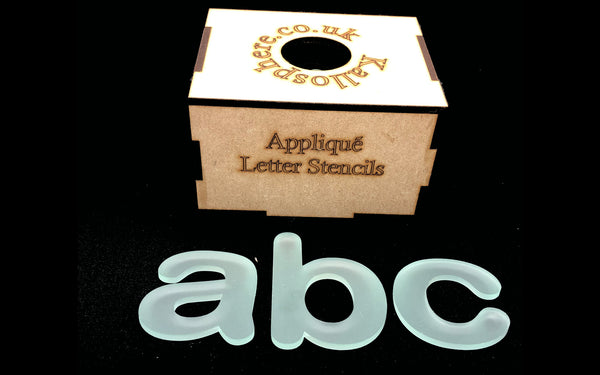 A set of delightful acrylic curvey alphabet lower case letters including symbols sewing/craft templates, in a gorgeous box. The letter's height is 60mm, they fit perfectly inside the larger two sizes of each of the bunting triangles made by Kallosphere.
It is made from 3mm acrylic which is very durable so can be used over and over again!  The frosted acrylic allows the fabric pattern to be seen through the acrylic for pattern matching.
If you require a different size please contact us!

*Samples in photos are not included in the listing*