FIVE ACRYLIC FIVE POINTED STAR TEMPLATES STENCILS FOR SEWING AND OTHER CRAFTS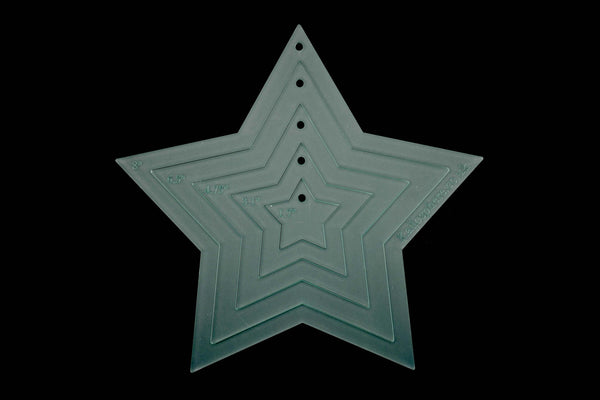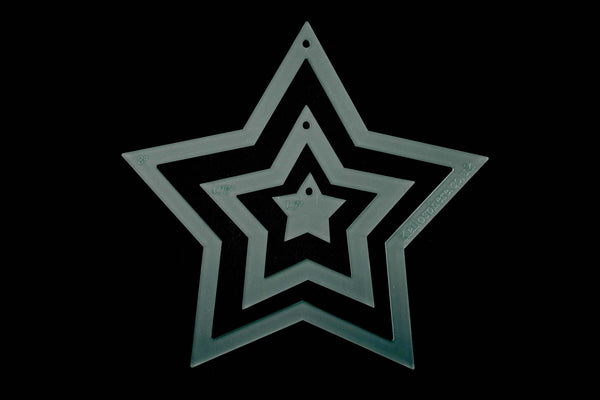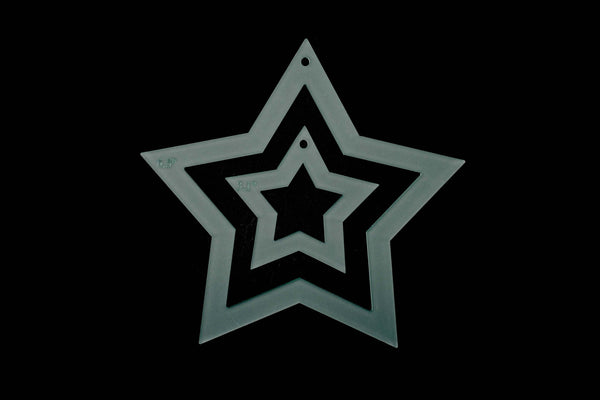 A set of five acrylic star sewing/craft templates sizes -
8"
6.5"
4.75"
3.1"
1.7"
These are perfect for many projects, some of which are appliqué or sewing star decorations and cards.
It is made from 3mm acrylic which is very durable so can be used over and over again!  The frosted acrylic allows the fabric pattern to be seen through the acrylic for pattern matching.
If you require a different size please contact us!

*Samples in photos are not included in the listing*
Vintage space rockets
Just perfect to help me complete a quilt for my grandson. I will appliqué some space ships, stars and flying saucers to finish it. As always, they're ideal.