4" & 5" SPIRAL ACRYLIC SEWING/CRAFT TEMPLATE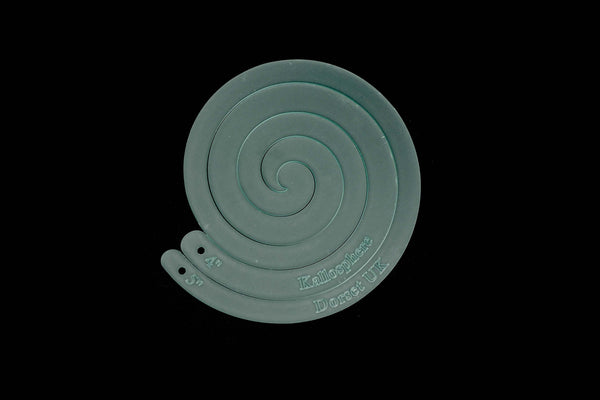 This spiral template is great for quilting! It comes with two spiral templates 5" and 4"
Features and Benefits:
• 3mm premium frost acrylic
• Durable (can be used time and time again)
• You can see the fabric though the template for ease of placement.
• The template doesn't get lost on the fabric as it has a colour to it
• Frosted acrylic is less likely to show scratches and finger marks than other types of acrylic
• Food safe so can be use with cake decorating
• Can be used with all types of media, fabric, felt, card, clay, paint, icing, and more!
• Made and designed in Dorset, UK
If you require a different size please contact us!

*Samples in photos are not included in the listing*
Acrylic Templates
I got them for my wife, and she loves them.
Brilliant - just what I needed!
Friends. Did you know that if you need to draw a spiral - you can't. There is no such implement. Compass? Pass... French curves? Please, don't make me laugh... But, wait.. What's this? A SPIRAL ACRYLIC SEWING/CRAFT Template from Kallosphere - a little company from Dorset? Well, bless you and thank you for coming through on these little miracles. Tons of other shapes if spirals aren't your bag. Superb quality! Highly recommended!
Go! Buy! Do it!