Acrylic T-shirt alignment ruler/ measuring tool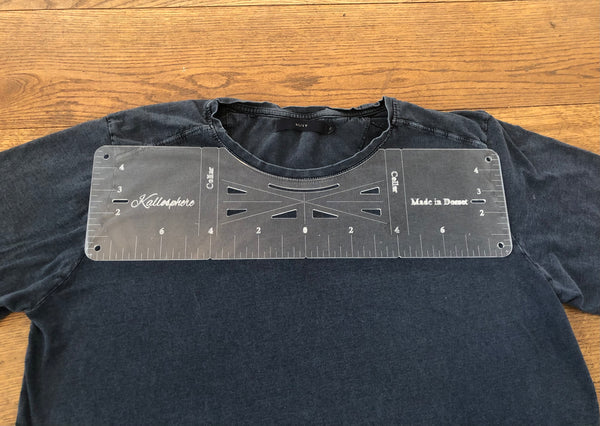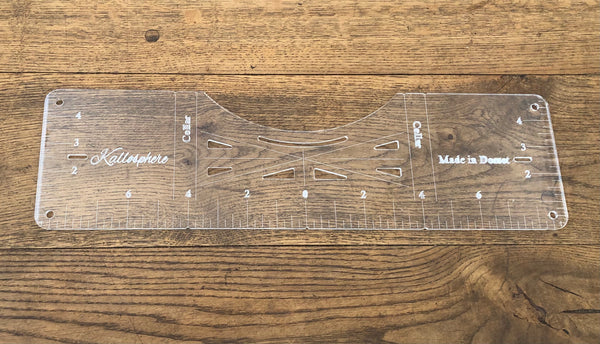 T shirt ruler alignment guide for vinyl placement
Made from sturdy UK sourced 4mm acrylic.
Small t shirts are taken into account with a second neck hole guide. 
Markings are in inches with notches and lines in key spots to help you line up your fabulous artwork. 
Designed and made in Dorset, UK.
Bespoke orders can be placed.