The Muerqo Tote bag by Country Cow Designs acrylic templates only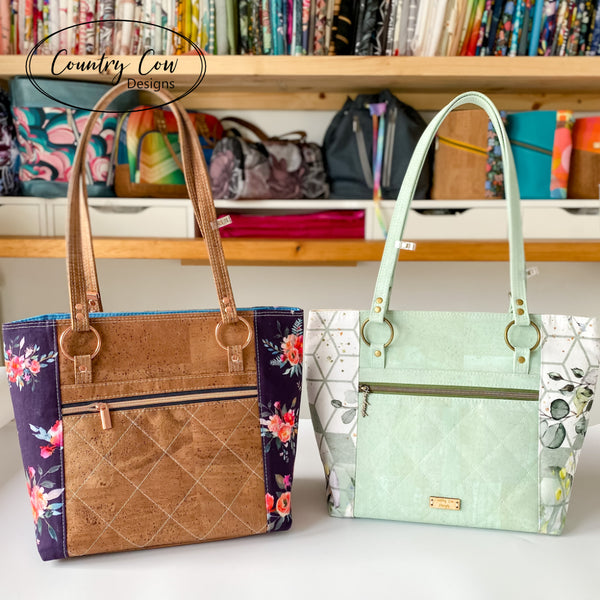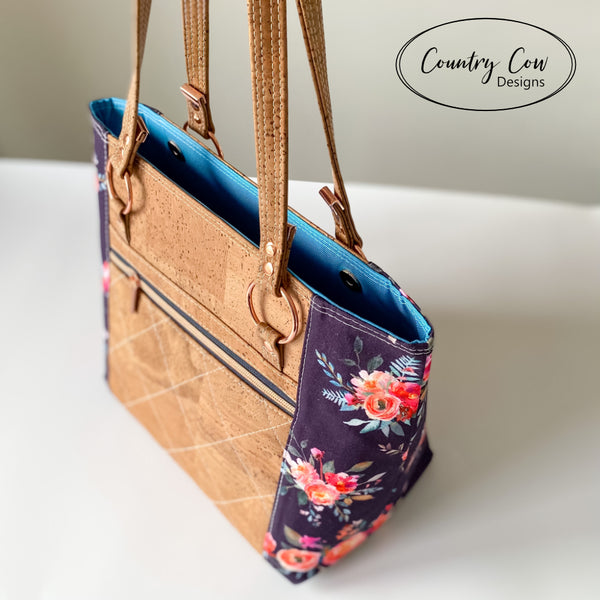 We are proud to be selling acrylic templates for the gorgeous Muerqo Tote bag by Country Cow Designs.  
This large tote is great for ambitious beginners, or experienced sewists who want to try their first big bag. It's firm and structured with a spacious, pocket free interior. It includes exterior zip and slip pockets for quick and easy access to your phone or keys, and closes with two magnetic snaps at the top. The base is constructed using box corners and the bag is finished with a drop-in lining. This is Jo's first pattern to use a drop-in lining but she's got a great method to show you that she thinks you'll love.
In order to keep the cost affordable and easy to post some small pieces are cut within the larger pieces.  
Due to the size, some pieces are 'cut on fold'.
The templates are made from 3mm clear acrylic which can be used with a rotary cutter to make cutting out quicker and more accurate.
These templates are made to order so may take 3-4 days until they are shipped 
Features and Benefits:
• 3mm clear acrylic
• Durable (can be used time and time again)
• You can see the fabric though the template for ease of placement.
 The protective white film is on the templates to protect them in transit 
The templates are made to order so can take up to a week to arrive 
 **This template set does not include the digital sewing pattern.  You will need to either already own the pattern or purchase it separately.  To purchase the pattern and for more information , please visit  https://countrycowdesigns.com** 
PLEASE NOTE - Bag samples in the pictures are not included in the sale